Learn more about our events right here! We offer great discounts for members, so if you're interested in learning more about that,
we've got the scoop over here
. We look forward to seeing you at a future event!
Strengths-Based Leadership Workshop
May 1, 2018 @ 5:30 pm

-

7:00 pm

$40
Please join us at our beautiful offices in downtown Boston for a fun night of learning, networking, eating and drinking. You'll walk away with more knowledge, new connections, and a full belly. As with all of our events, food and wine will be served! 
Please note that this event is open to people of all genders 
This workshop will introduce the concept of strength-based leadership and what this looks like in both calm and fiery situations. Through a series of conversations and experiential activities, you'll break down the walls of separation to inspire more connection and vulnerability in order to deeply explore these topics. Using evidence based techniques and experiential learning practices, you'll leave with a refreshed perspective and energy to catalyze their impact and promote a culture of support and strength-based leadership.
What people are saying
"This workshop is not something where you'll walk away with prefab hacks to try and get your organization back in track. Instead, you'll be given an opportunity to explore your relationship with yourself and with others around you in order to create meaningful dialogues and action items for your team." -Rhiannon C.
"I've always been a fan of Meyer's Briggs personality test which teaches you that people approach problems in different ways, but when Katie explained that we "see what we know to see and look where we know to look" it made me realize that I have been approaching problems with my own blinders on, and need to shift away from my preconceptions in a group setting". -Sara K.
About Katie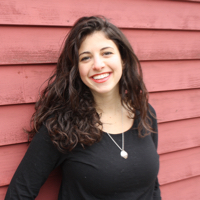 Katie Greenman, M.A. is a recognized facilitator, speaker, strategist and scholar who bridges translational research, experiential program design, and improv comedy. She is an expert in transformational leadership, human development, and millennial engagement. Katie is the founding partner of HumanSide, a consultancy firm that delivers exceptional experiential programs to bring people together and accelerate leadership. She is a published author, most recently in Forbes, and has facilitated events on Capitol Hill, at the United Nations, in colleges across the U.S. and in teepees on mountains. Among the programs she leads are The Nexus Network's Invest in Yourself Program (building leadership skills among young communities of wealth and entrepreneurship), Dear World (an internationally acclaimed storytelling project), and City Awake (Boston's leading millennial engagement platform). Born and raised in the Florida Keys, Katie lives in Boston and is a Certified Coach, Comedy School Graduate, and earned her master's degree from Tufts University's Eliot-Pearson Department of Human Development where she focused on social and emotional intelligence. For her, it is all about embracing humanness, inspiring connection, and filling life with more humility, levity, and empathy.
Would you like to get half off this event and other perks? Individual memberships available here!
Related Events