Learn more about our events right here! We offer great discounts for members, so if you're interested in learning more about that,
we've got the scoop over here
. We look forward to seeing you at a future event!
SGO Leadership Development Workshop Sponsored by Amazon Alexa and Audible
October 17, 2016 @ 6:00 pm

-

8:30 pm

$20
Please join us at Amazon Alexa and Audible's beautiful offices in Cambridge for a fun night of learning, networking, eating and drinking. You'll walk away with more knowledge, new connections, and a full belly.   As with all of our events, food and wine will be served! 
Please note that this is a women-only event that intends an inclusive definition of women. We are welcoming and respectful of trans women and any others who identify as a woman in a way that is significant to them.
---
Leadership Development: The Empathetic Leader
Today, being empathetic is seen as one of the strongest and most valuable leadership characteristics. In collaboration with UC-Berkeley this experiential workshop was designed to share insights around the value of empathy, what it looks like in team dynamics, and how to strengthen this skill within our teams and ourselves.
About Katie: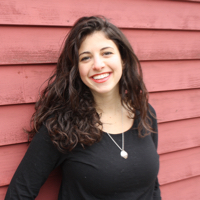 Katie Greenman, M.A. is a recognized facilitator, speaker, strategist and scholar who bridges translational research, experiential program design, and improv comedy. She is an expert in transformational leadership, human development, and millennial engagement. Katie is the founding partner of HumanSide, a consultancy firm that delivers exceptional experiential programs to bring people together and accelerate leadership. She is a published author, most recently in Forbes, and has facilitated events on Capitol Hill, at the United Nations, in colleges across the U.S. and in teepees on mountains. Among the programs she leads are The Nexus Network's Invest in Yourself Program (building leadership skills among young communities of wealth and entrepreneurship), Dear World (an internationally acclaimed storytelling project), and City Awake (Boston's leading millennial engagement platform). Born and raised in the Florida Keys, Katie lives in Boston and is a Certified Coach, Comedy School Graduate, and earned her master's degree from Tufts University's Eliot-Pearson Department of Human Development where she focused on social and emotional intelligence. For her, it is all about embracing humanness, inspiring connection, and filling life with more humility, levity, and empathy.
Would you like to get half off this event and other perks? Individual memberships available here!
Special thanks to Amazon Alexa and Audible for sponsoring this special event!

Related Events